Affiliates
Home Service Lead Conversion Tool
Help your client be more competitive and win more jobs!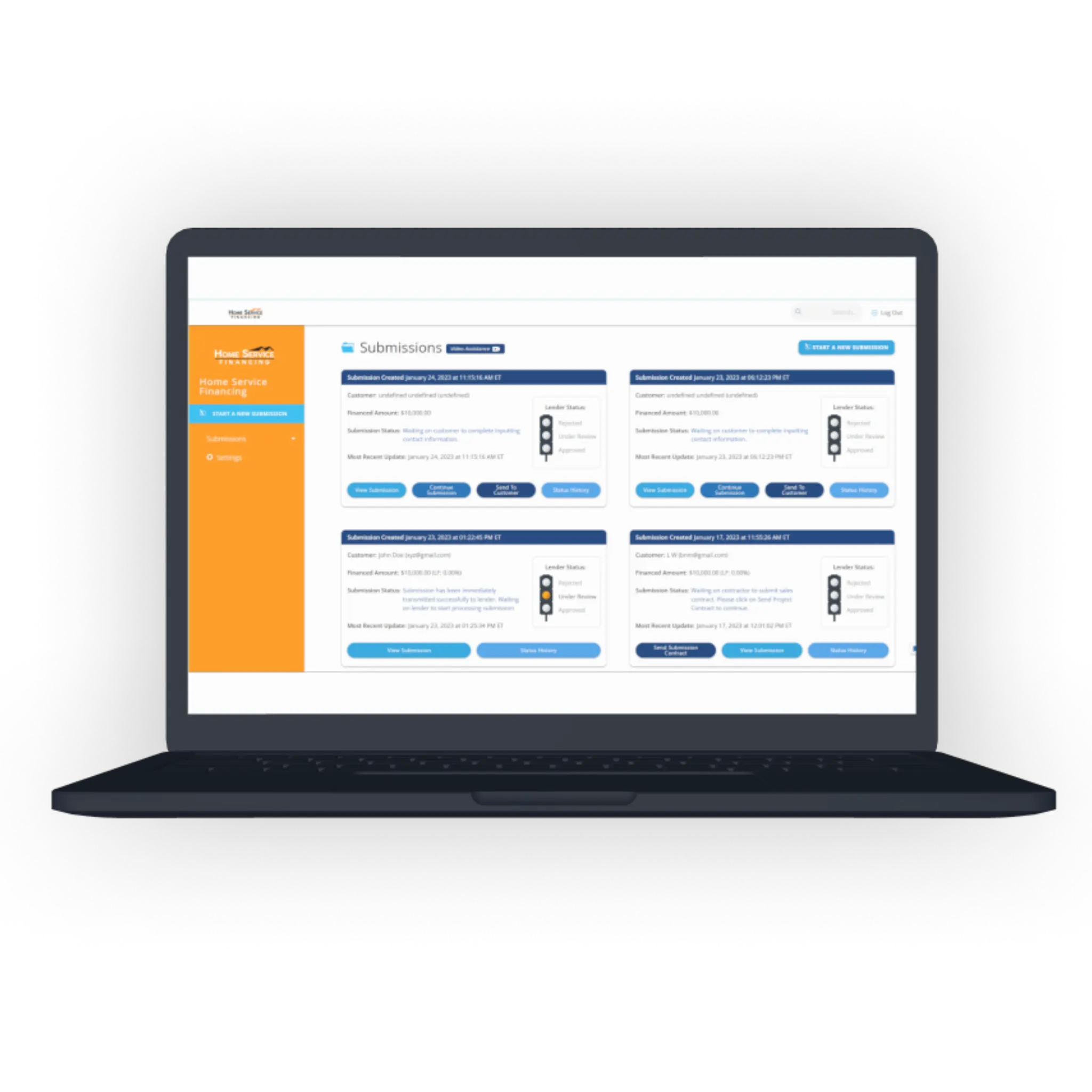 COMPARE RATES FROM OUR NETWORK OF 300+ LENDERS
Turning More Leads into Jobs
We get it you've spent your time finding leads for your client (contractors). Now Customer Satisfaction relies on something which is out of your control.

The Contractor needs to be able to turn those leads into JOBS.

In our current economy end clients are used to financing Houses, Cars, Cellphones and Home Improvements. Offering a variety of financing options is no longer a competitive advantage, it is a REQUIREMENT.

Homeservicefinacing.com is easy to use. Fast to provide pre approvals within 30 secs via Soft pull and homeowners will have access to funds in as little as 24/48 hrs after approval.

Your clients will be happy with your leads as they will convert more into paying jobs and you will receive a 25% commision on your Customers LTV.
Improve customer satisfaction
by:
Connecting your client with a network of 300+ Lenders
Our product can help contractors win more jobs by connecting them with a network of 300+ lenders.

Our platform can quickly connect homeowners with Lenders. Focusing on speed is critical to maintain hype. Approval happens in as little as 24 hrs and Homeowner funding in 24/48 hrs after approval.

Our platform is easy to use and accessible to all contractors and Homeowners. Whether they are sending the Homeowner a unique link or helping the Homeowner right there at the Kitchen counter.
How To Join our affiliate program
Some of our selling points
How Home Service Financing Works for Your Clients
Easily integrate Financing Directly on Your Client's Website
When your clients sign up with us, you get your own custom link to put on their website.

And your leads can directly apply for financing right from their website!
Frequently Asked Questions
When you enroll today, we can have you up and running within 15 minutes!