Home Improvement Financing For Contractors and Consumers
Start Offering Financing In 30 minutes.
All Credit Scores Welcome.
We Finance Home Services - start today for $99/month. No Contracts!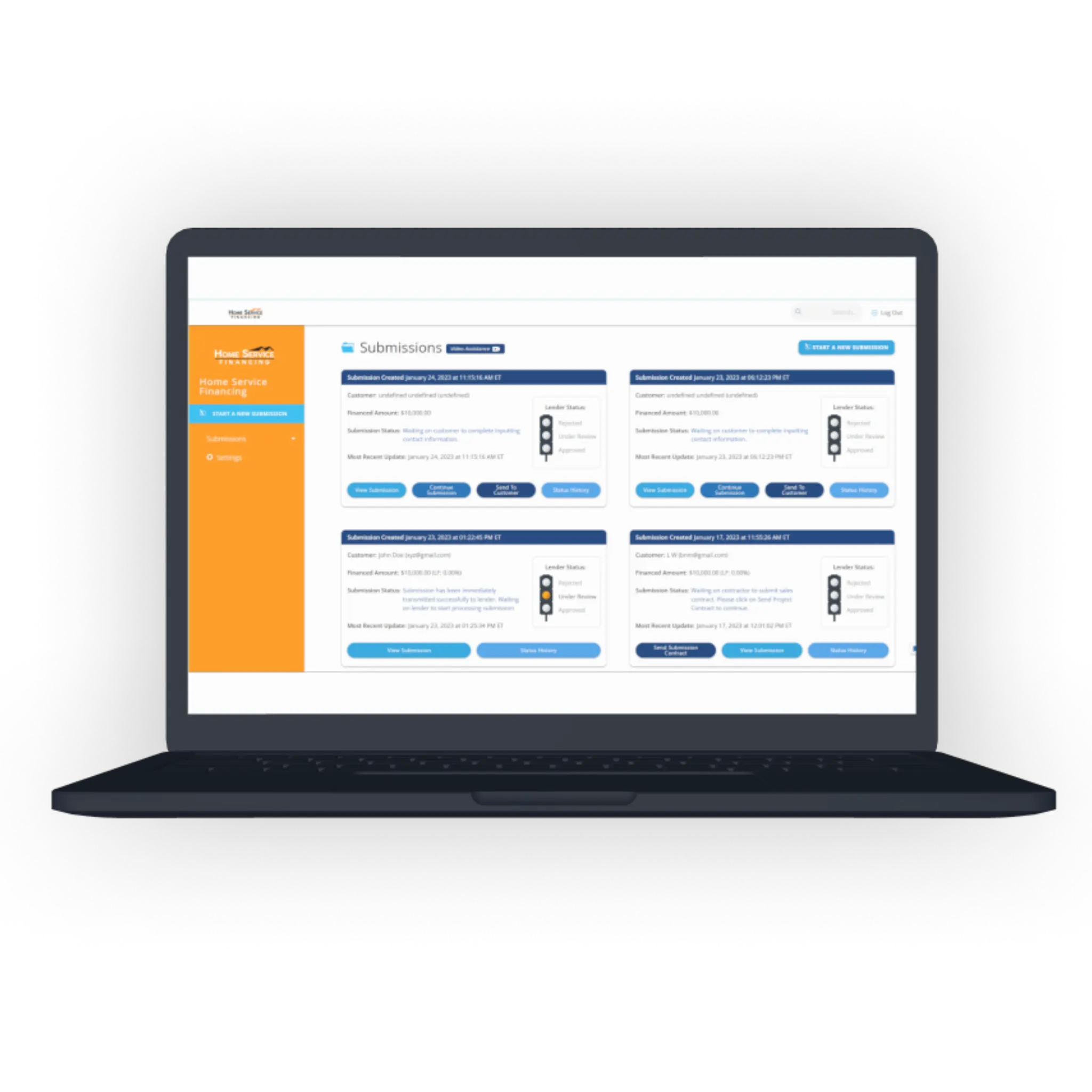 COMPARE RATES FROM OUR TOP LENDERS
Offer Homeowners Financing So They Can Pay For Your Services
From $1,000 TO $100,000.
WIN MORE JOBS &
EXPAND YOUR BUSINESS.
Make your services more affordable by offering financing to homeowners with payments over 12 months to 15 years with zero prepayment penalties. Reach more homeowners and win more jobs by introducing flexible payment options to better serve them.

Customers enjoy the benefits of your services with affordable monthly payments while you get paid in full.
RAISE YOUR PRICES AND
UPSELL HOMEOWNERS.
Studies show that homeowners who are offered financing options spend 25% more on home improvements. Our application process takes minutes to complete and offers on-the-spot approvals, showing the total amount of capital each customer is eligible to receive. Thereby, allowing you to confidently offer your premium services which they can finally afford to pay for.

The best part is you don't have to cut into your margins to offer financing to customers that want great quality.
THE END OF
CHASING PAYMENTS.
With Home Service Financing, we offer direct-to-contractor payouts meaning you'll spend zero time chasing homeowners and instead, focus on getting the next sale. As a contractor, you already know the challenges with homeowners not paying on time, as well as the cash flow issues this creates for your business.

Our financing solution pays you upfront and eliminates the headache of chasing payments, you have zero liability for defaulted loans, and we do all the work of collecting loan payments from homeowners.
GET PAID WITHIN
48 HOURS.
We understand that generating new revenue is critical to growing your contracting business. Traditional financing institutions take forever to approve homeowners and even longer for funds to reach bank accounts, making it hard to predict your cashflow due to the delays.

When your customers use Home Service Financing to pay for your home improvement services, we guarantee funds within 48 hours via direct deposit. Our financing is fast, easy, and helps drive more revenue into your business.
Why Choose Home Service Financing
How Home Service Financing Works for Your Customers
Our company was experiencing rapid growth, so we needed a rock solid platform to support us offering financing to homeowners, and Home Service Financing enabled us to reach new heights by closing more jobs.
Easily integrate Financing Directly on Your Website
When you sign up with us, you get your own custom link to put on your website. And your clients can directly apply for financing right from your website!
Frequently Asked Questions
When you enroll today, we can have you up and running within 15 minutes!